Use on any Device
Baker's Track is a web-based software which can be used on any device with internet access. Use your PC or Mac, take it on-the-go with your tablet, or check in on orders with your cell phone. No downloads means you're not limited to one device.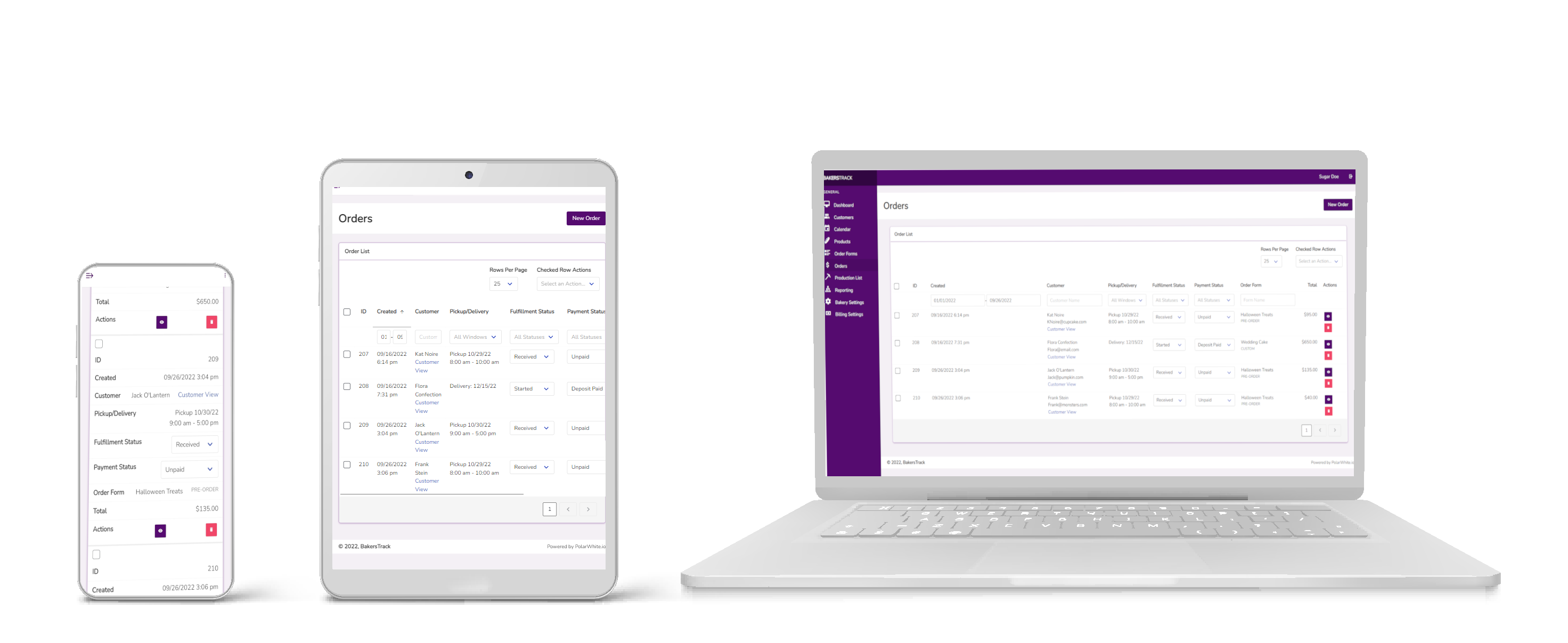 Unlimited Customizable Forms
Create order forms to suit your business; pre-sales or custom orders. There are no limits to how many forms you can create or how many times each form can be used. It is also easy to manually enter orders if you have customers that order outside of your form.
Baker Profile
When you create order forms, they are automatically added to your Baker Profile. Your profile link (bakerstrack.com/bakeryname) is what your customers will use to order your products. We suggest adding this link to your social media profiles, but this is an independent URL and does not require social media to use.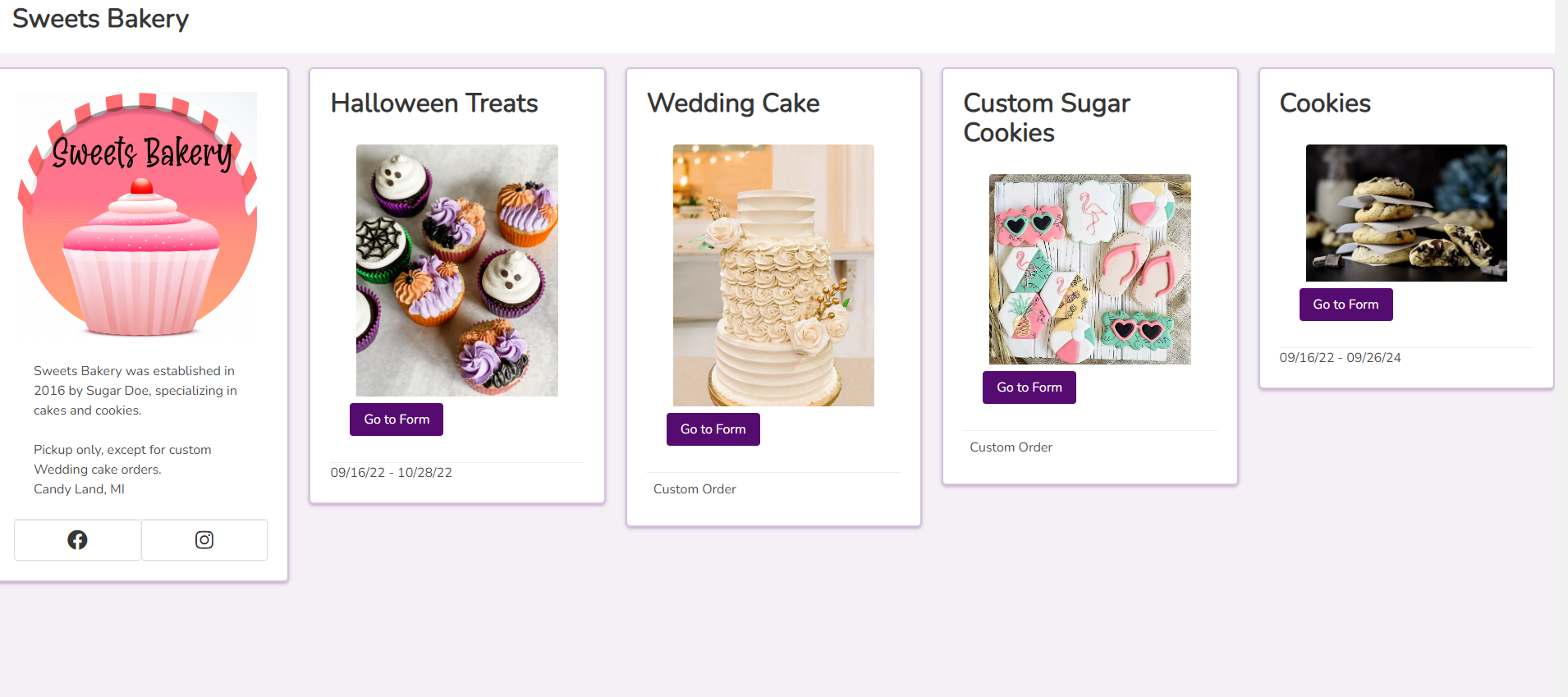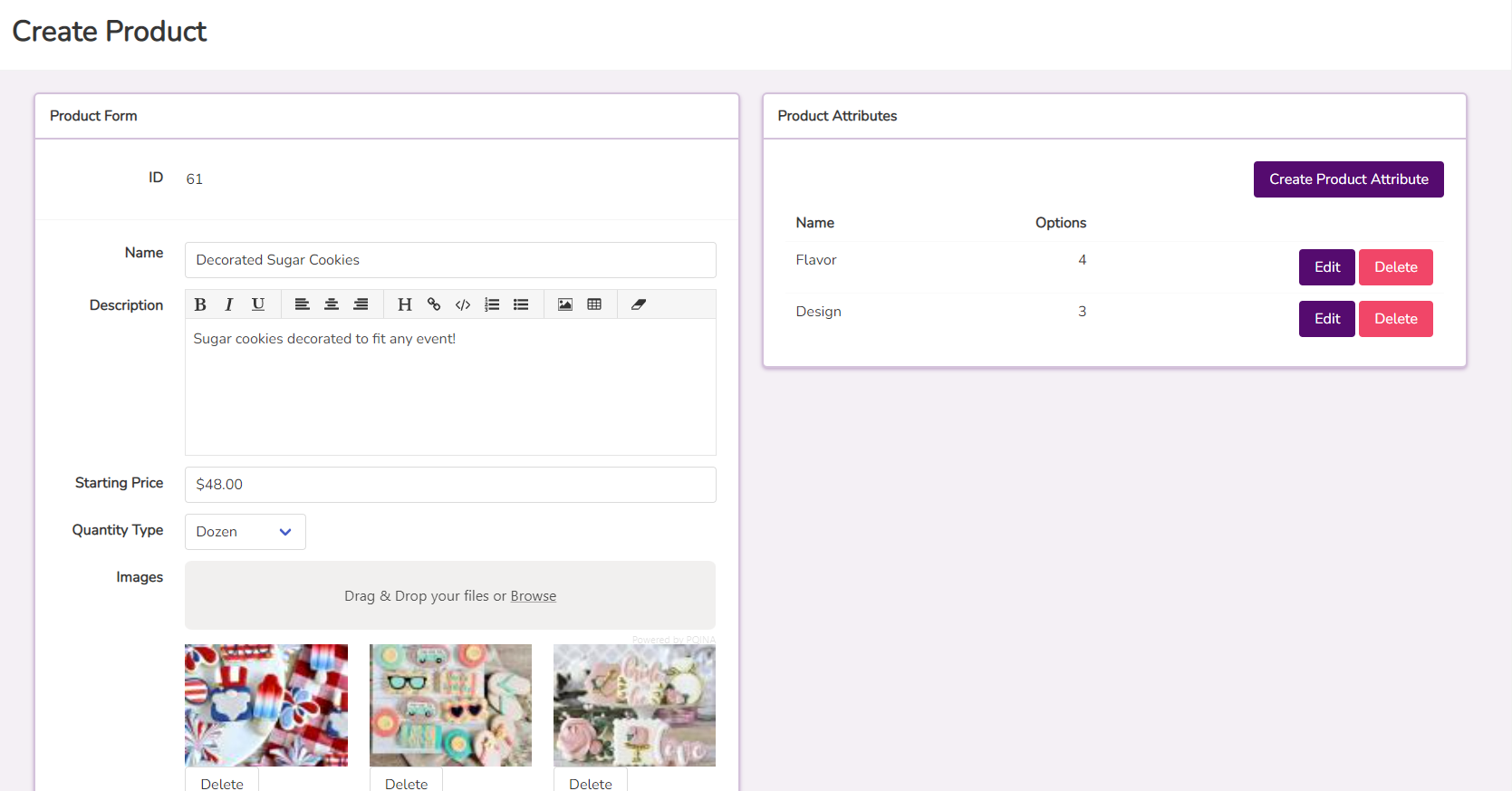 Product Catalog
Create a product catalog where you can include photos, variations, and pricing to your items. This catalog allows you to use the same product on multiple order forms without having to re-create it each time.
Time-Specific Pickup Windows
When creating a pre-order form add as many pickup windows as you need, each can be set in 5-minute increments. Each pickup window will have its own cutoff time for order placement. This prevents your customers from placing an order too close to the pickup time.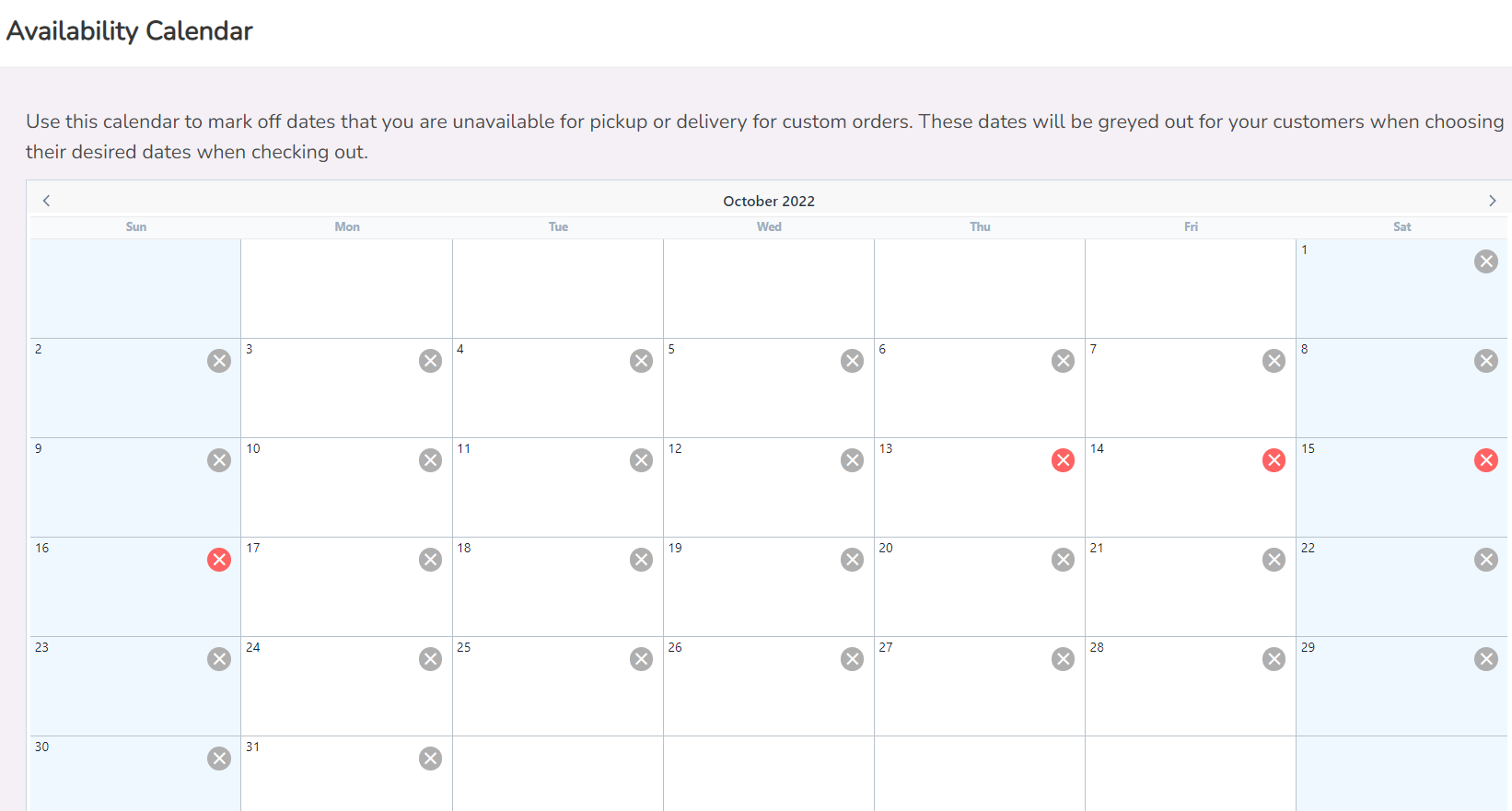 Availability Calendar
The availability calendar allows you to mark off the dates that you are booked. You can also set your required lead time for orders which automatically blocks off the dates within that timeframe. Your customers will see your availability and will only be able to select an available date when submitting their custom order request.
Integrate Your Square Account
Baker's Track offers multiple payment options that you can turn on/off within your account. You can choose to accept Cash Dropoff, Pay at Pickup, Third Party Payments, or Square Invoicing. Integrate your Square account to seamlessly send your customers an invoice for their order. (Direct checkout will be available in a future update.)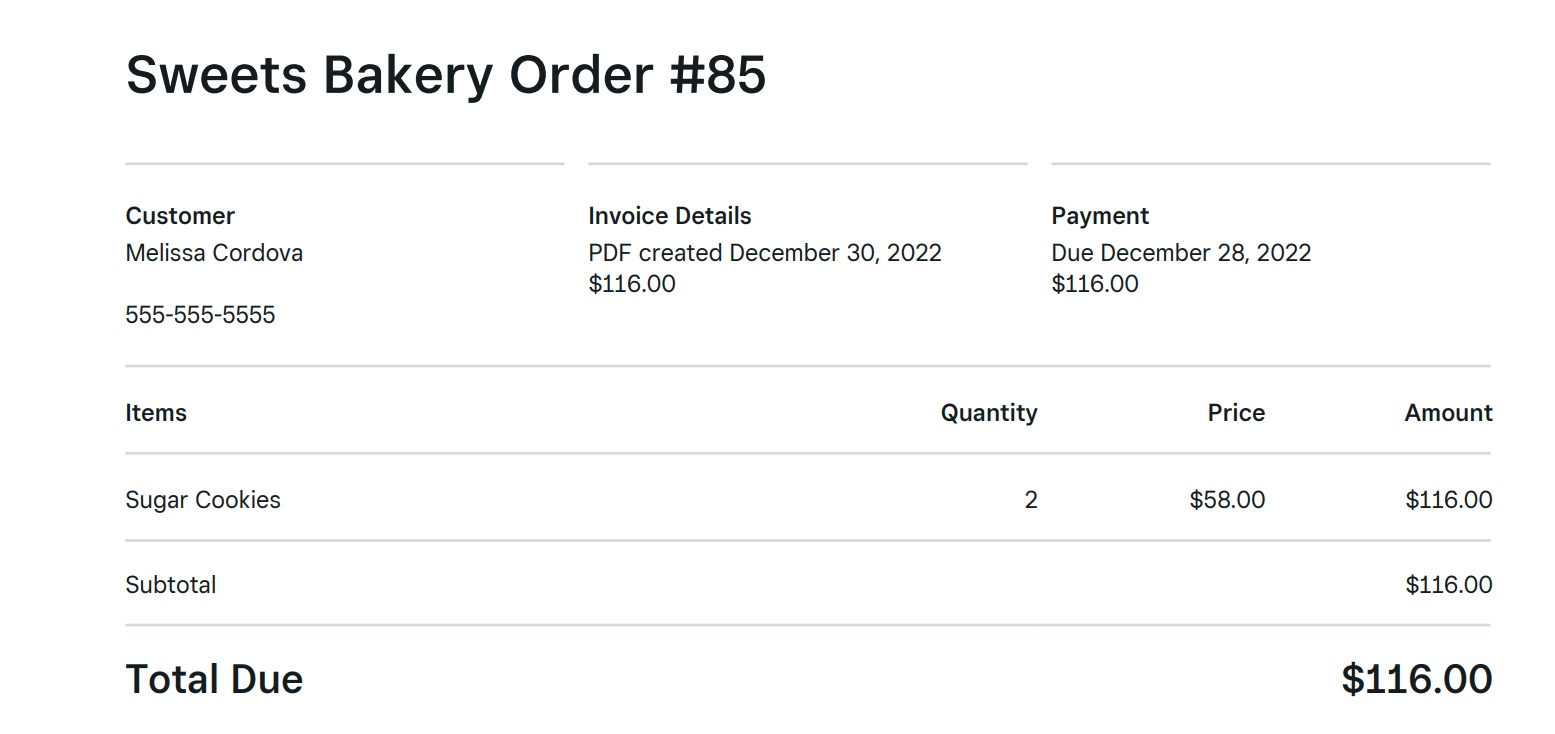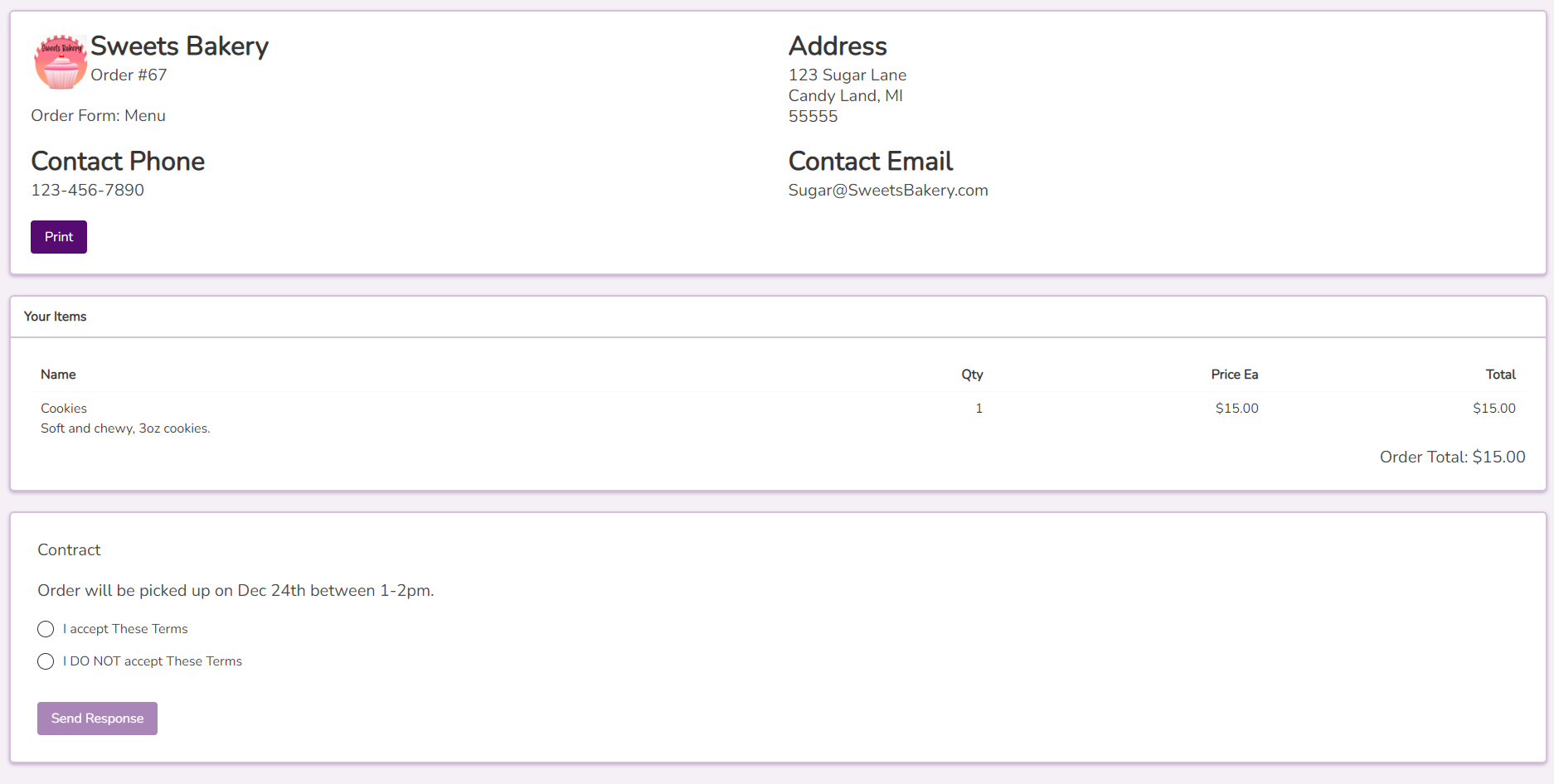 Contracts
Custom order inquiry forms can be created with or without pricing. After a customer submits the inquiry, you can create a contract with their quote and order details which will be sent to your customer for a digital signature. This signed contract is sent back and logged in their order profile automatically.
Production List
Use the Production List to filter your orders by due date to see your baking list for that period. This to-do list eliminates the need to manually go through every order to write down your baking list.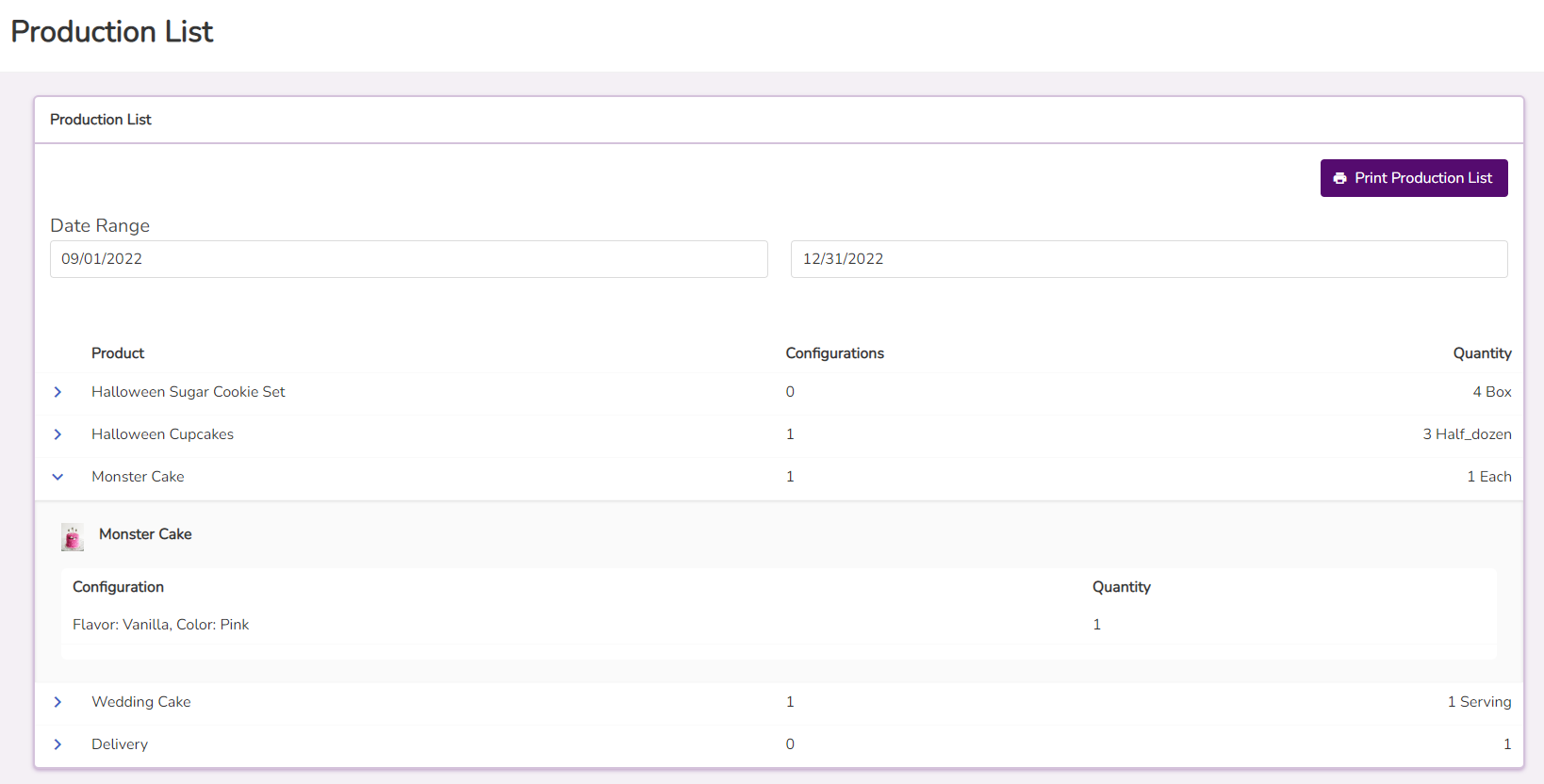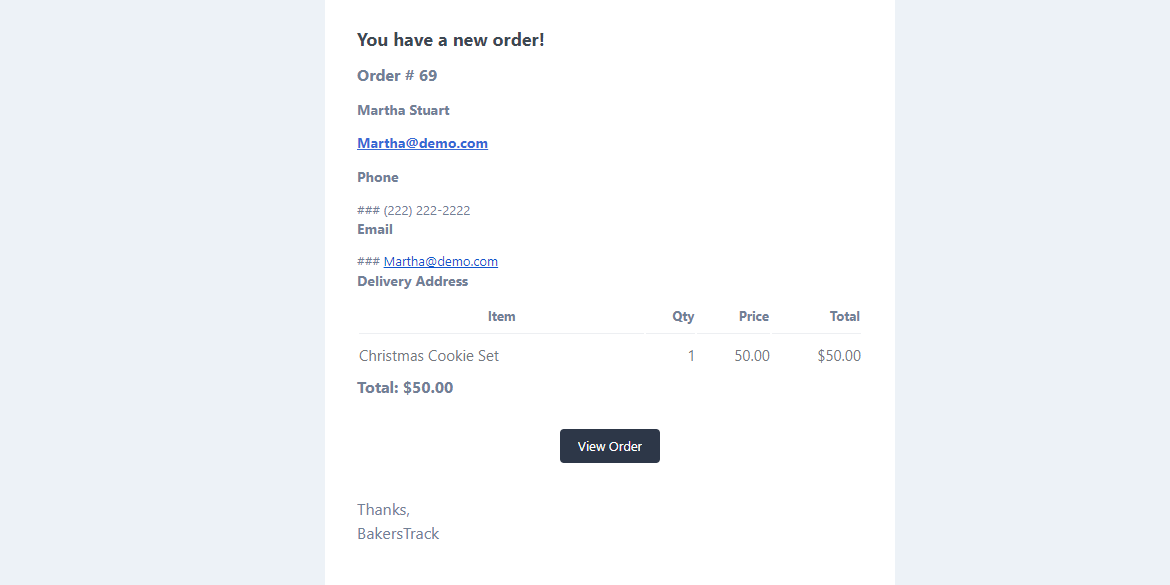 Automated Emails
Automated emails are setup to handle all standard communications for your orders. Emails are white labeled with your logo and bakery name. These emails include, but are not limited to: *New Order Notification *Order Confirmation for customers *Signed Contracts *Paid Invoices *Order Reminders *Pickup Reminders for customers
Terms & Policies
It is important to establish policies for your bakery, even if you're just getting started. Let your customers know what to expect so there is no room for debate if any issues arise. In your Settings, easily add your Bakery Terms as well as specific terms for Pickups, Deliveries, and Shipping. Your customers will be required to agree to your terms before placing an order.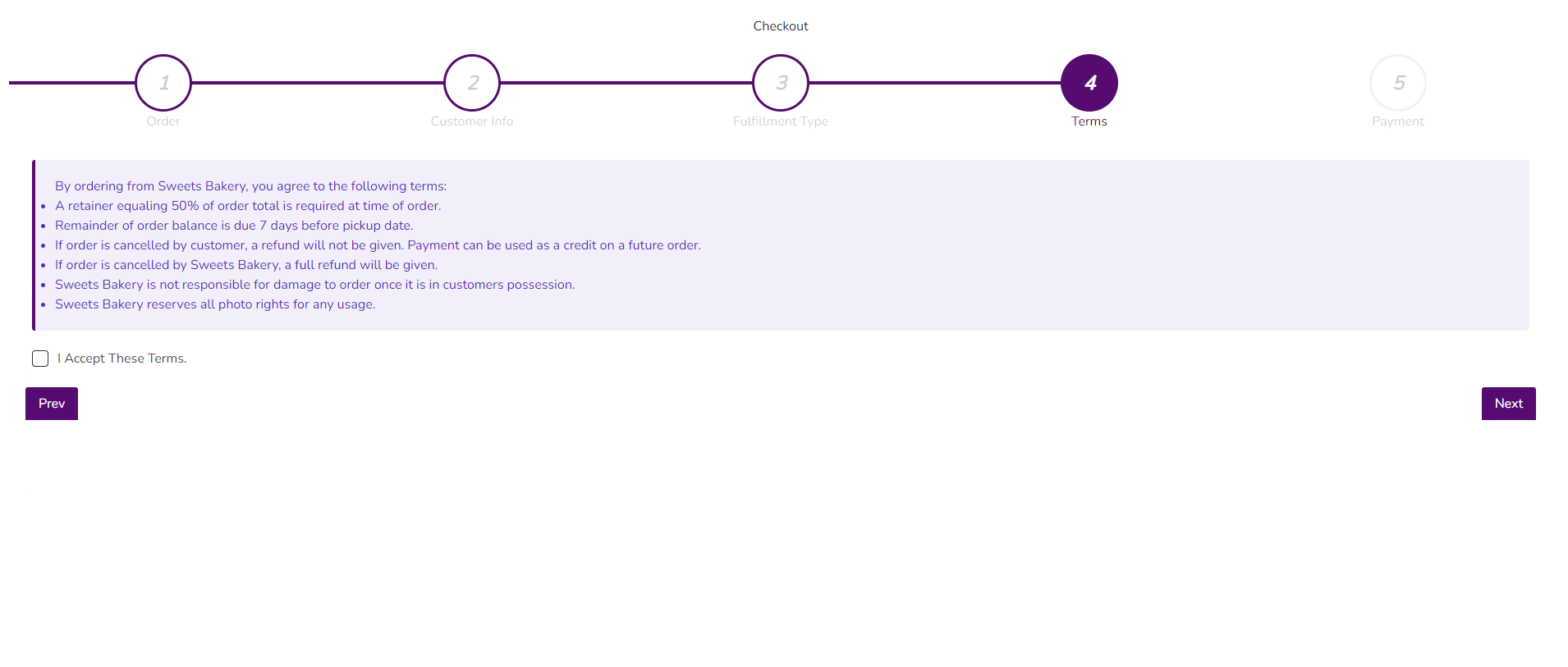 Product photos provided by local bakers:
Amanda Hamann, owner of Above Measure Cookies
&
Jaime Krueger, owner of Simple Roots Baking Co